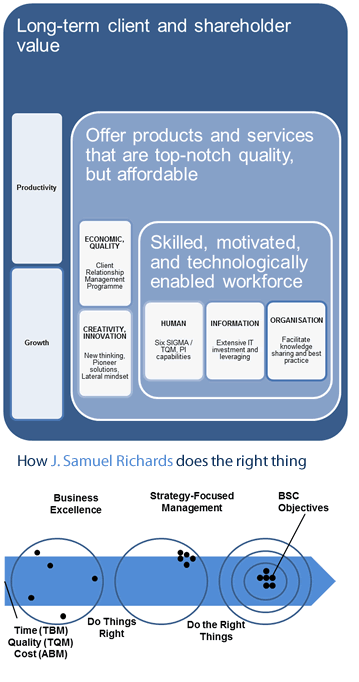 Our strategy is aimed at simultaneously maximizing our clients' and our own long-term value. Premised on the delivery of products and services of top-notch quality and leveraging off people skills and technology,
Our strategy is:-
Robust,
Dynamic and
Effective.
Our strategy fosters creativity and innovation and precipitates quality for our clients, and it supports our human capital, information and organization infrastructure to seamlessly create an enabled and motivated workforce ready to provide real solutions for clients' problems.
We believe in our strategy and so do our clients!